All but one of my assaults set off on time but I am assaulting morks main castle. His smallest castle poses no military threat however his 2nd castle does. Here the screenshots. I have 2 sieges on him one with the baron from Ravenous and one with war galleons from Slaughter. Blood still has an assault force of 36k berserkers that will hit around 1 this afternoon and I have a 4800 TS army of mostly rams and catapults schedule to assault in about 30 minutes. If anyone wants to assault or siege the other one i'd be all for it

His main base: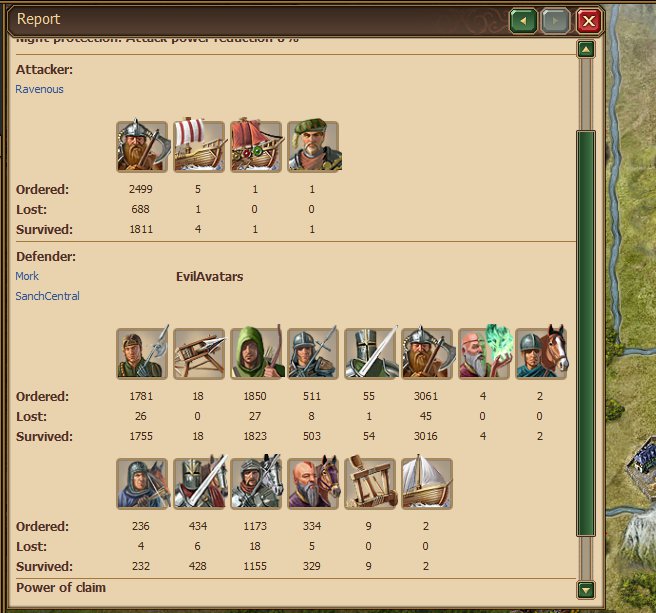 His eastern base:
Mork with the aid of someone has manged to thwart mine and kryl's forces again. The seige is in progress but it looks bleak, i'm down a baron already, only have 1 left and they out number my two sieges combined... additional assaults I don't think will make it in time but we'll see.
Well, on the bright side I gained SanchEast. That said, I reduced it from a 7000 point castle to a 500 point castle city. Which is probably for the best since I would've been destroying a ton of it anyone, shrug.+
I abandoned SanchEast. It only had a level 1 castle and TH when I was done with it. I would've kept it had the center actually been cleared of resource nodes, but it wasn't.

---
Permissions in this forum:
You
cannot
reply to topics in this forum